Aerial Silks - Youth • Thu, Sep 20 at 4:00PM Instructed by Hylah Egeland
Does your child love to climb, spin and hang upside down? The Aerial Silks is a fun fabric apparatus that students can safely fly and dance on up in the air! To sign up, click the class time you want on the calendar below. Aerial Youth classes are held Tuesdays and Thursdays from 4:30-5:30pm. Students will have a blast exploring the world of aerial acrobatics in a supportive and friendly atmosphere. Through creative games and exercises, kids learn basic hangs, climbs, locks, and inversions. Both boys and girls will soar to new levels of strength, coordination and accomplishment through aerial arts training! As their skill sets expand and stamina increases, a huge sense of joy arises for our young aerialists as they reap the rewards of hard work, dedication and focus - all disguised as safe, healthy play!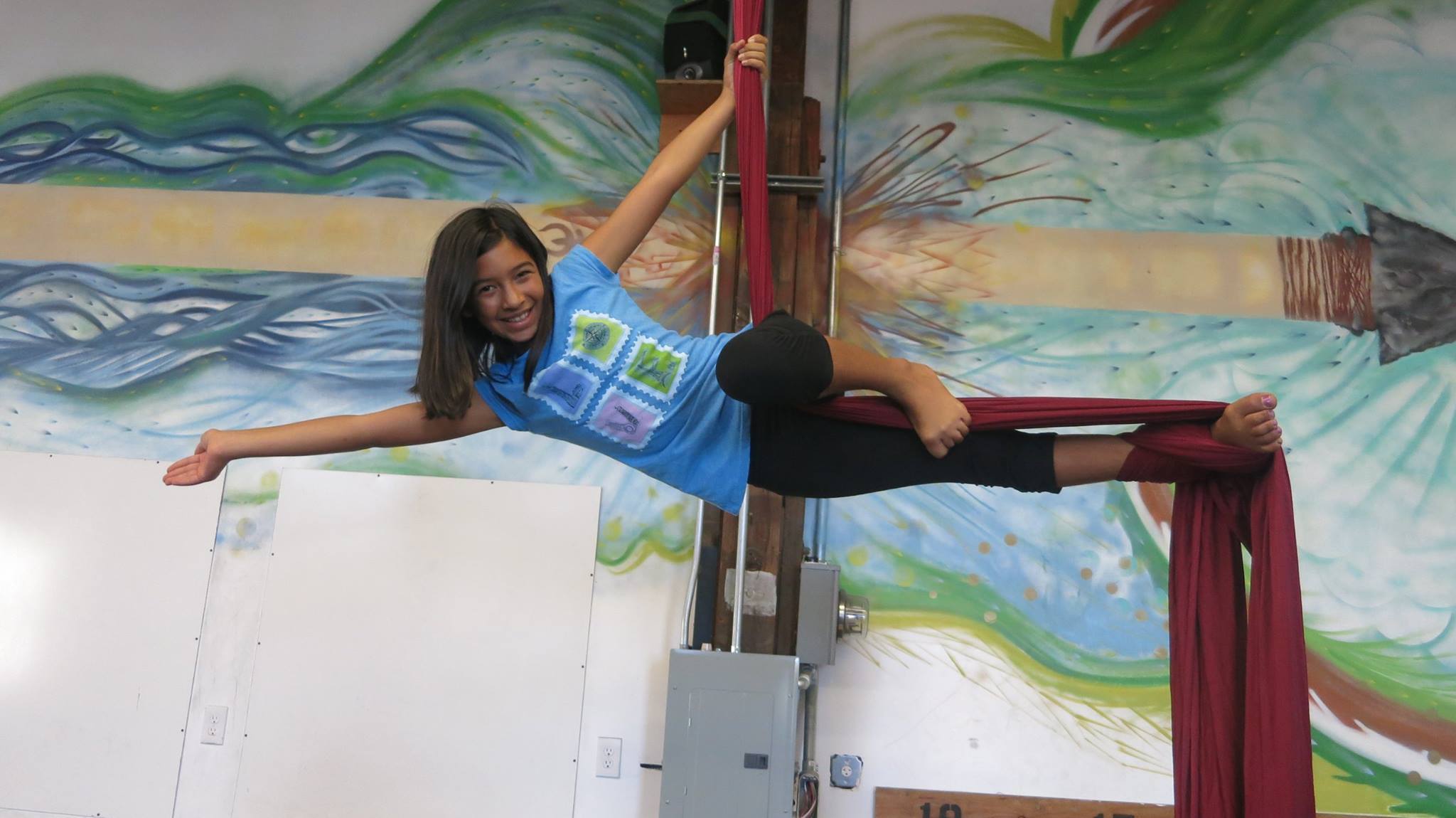 Special instructions
Participants should wear flexible, fitted clothing that covers the backs of knees, midriff and underarms. Do not use hand lotion before class, or wear jewelry or clothing with zippers, buttons, gems, or anything that could potentially snag the fabric. Please observe good personal hygiene in consideration of general cleanliness of the fabrics and all participants. Avoid eating an hour prior to class and be please arrive 5 minutes before your class start time.
Call 415-302-4115 or email info@winecountryaerials with any questions.
For more information about who we are and what we offer, please visit our website:
http://www.winecountryaerials.com
.
Follow us on
Facebook
and
Instagram
!
Due to the low student-teacher ratio of this class, a 24 hour notice is required to cancel. Should the cancellation occur after the 24 hour deadline a class visit is charged.

Thank you,

Miss Hylah